Get on our FALL 2023 & SPRING 2024 schedule now!
Go to the CONTACT US tab and fill out an Estimate Request, or call Rob at 216-990-6698 for your FREE estimate.
$500 DEPOSITS ARE REQUIRED AND NON-REFUNDABLE!
Since we incorporated in 2000, 1st Impressions Concrete, based in Hinckley Ohio, has been installing quality color-stamped concrete driveways, patios, and walkways in Northern Medina County and Cuyahoga County suburbs. Being licensed, bonded, and insured has helped 1st Impressions Concrete be one of Northeast Ohio's most experienced architectural concrete installers. Our success is based on a few simple principles and practices. 
First, each and every job is approached as if it is our own home or the home of someone we deeply care about. Next, as the company's owner, I insist on personally meeting and talking with each customer. I believe this initial meeting affords the customer the opportunity to look me in the eye–the person ultimately responsible for the success of their project.
During the initial meeting, I make it a priority to try and get the most information I can regarding the customer's vision for the project. I bring many years of experience that translate into realistic do's, don't's, cans, and cannot's. Together, we will figure out the best plan to make the customer's vision a reality. We will review my portfolio of photos, and discuss color options, timeframe, and what the customer can realistically expect within their budget. My ultimate goal is to maximize the customer's satisfaction.
I speak for everyone at 1st Impressions Concrete when I say we take great pride in putting a smile on every customer's face upon completion of their project. We simply do not look at any project as just a job. We approach each project as an artistic expression that in the end provides each of us with equal satisfaction.
President – Rob Tarro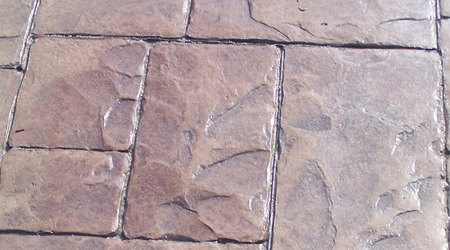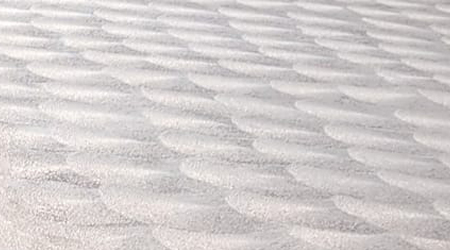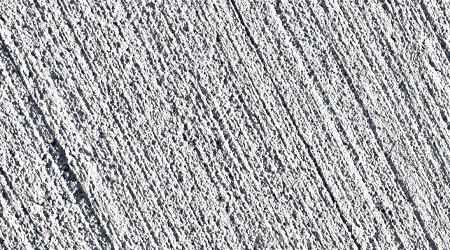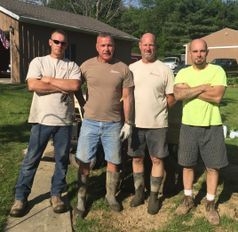 Our Team: Eric Reimer (Master Foreman), Rob Tarro (Owner/President), Don Weber, and Brian Wentz.
If you are looking for a Medina County or Cleveland area concrete contractor you can trust to deliver on promises–look no further! At 1st Impressions the business model is simple. First, we take all the time necessary to gain a full understanding of a customer's vision and expectations. We then set out to fulfill our promises and bring the customer's vision to reality – every time. At 1st Impressions we use only the highest quality products and install them using only the highest quality personnel. Making a good "1st Impression" is important to us. Delivering on our promises every time however, is the attribute that has helped us become one of Northeast Ohio's leaders in color stamped concrete installation.
For over 20 years we have been providing our clients with quality concrete and color-stamped concrete design ideas throughout Northeast Ohio including Bath, Broadview Heights, Brecksville, Brunswick, Cleveland, Columbia Station, Hinckley, Independence, Medina, Middleburg Hts, North Royalton, Olmsted Falls/Township, Parma, Peninsula, Richfield, Seven Hills, Valley City, Wadsworth. Please inquire if your location is not listed.